Brake Hose,Power Steering Hose,Air-Conditioner Hose,Fuel Hose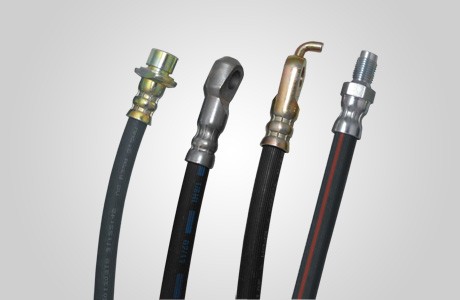 BRAKE HOSE
Act as a pressure transmission for auto hyraulic pressure brake system.
The hoses are braided with high strength, manifold, polyester threads, and have such very good performances as the following: good flexibility bursting resistance, high rensile strength, low swell increment of the internal volume, ozone resistance, low-temperature, bending resistance, and good compatibility, with stable. safe and reliable braking effects.
POWER STEERING PIPE
Applicable to the vehicle of the power steering system and pressure transfer in the power steering system.
The pipes can bear high pressure, has a good performance in impulses, anticorrosion, anti-bending in low temperature and hot air resistance, with powerful anti-explosion, low rate of change in the length of pipe when pressed, these pipes can offer reliable motive force function to guarantee safe and relaxed operation.